Wi-owner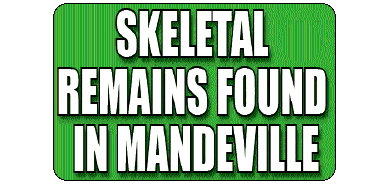 The Mandeville Police are reporting that skeletal remains, believed to be that of 18-year-old Jerome Rowe of Cedar Grove in Mandeville, Manchester, were found on Thursday in his community.
According to police reports, Rowe's relatives reported him missing on Saturday, July 31, after he left home to visit a relative in Kingston, but never got to his destination.
About 5 p.m. on Thursday, residents reportedly discovered scattered bones in bushes in the Cedar Grove area and alerted the police. The remains were inspected and found to be human.
A pair of multi-coloured sneakers was also found on the scene.
The remains were removed to the morgue.